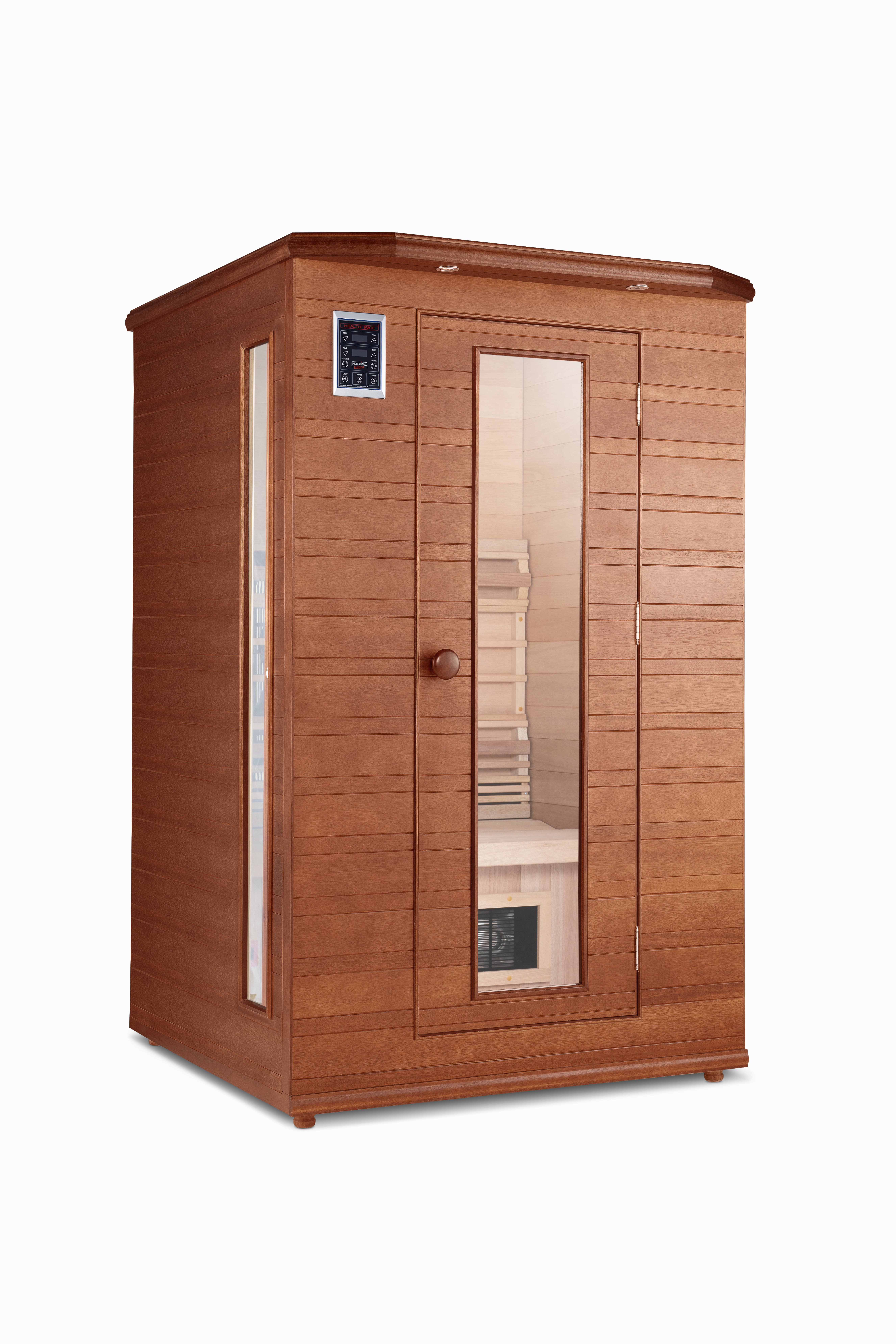 Enrich 2
Enrich Your Health In A Luxury, 2-Person Sauna
This beautiful Enrich 2 model is designed for one to two people to enjoy the ultimate, full-spectrum infrared sauna experience. Well-appointed, convenient features offer added luxury and lasting use. It comes equipped with our patented, dual-wave Tecoloy™ mid- and far-infrared heaters along with a 96-diode color (including Red Light) LED panel for near-infrared heating. Other features include inside/outside controls, an ergonomic bench, an interior towel bar, wood-surround glass door, plus much more. Requires no tools for easy assembly and plugs into a standard outlet.
Product Specifications
Electrical
120V / 1810 watts / 15 amps
Electricity Calculator
Plugs into a standard 120v 15a outlet
Plug type: NEMA 5-15P
Dimensions
Exterior: 47.25"W X 43.5"D X 77"H
Interior: 45"W x 39.5"D x 71.5"H
Heaters
Wall & Bench: Tecoloy™ Dual-Wave
Floor & Lower-Back: TruInfra™ Far-Infrared Heaters
Near-Infrared LED array above
Wood
100% Eucalyptus planks
All-natural, non-toxic
Sustainably sourced
Features
Built-in Bluetooth Audio
Towel rack
Magazine holder
Exterior lighting
Each Health Mate Sauna is designed to easily assemble using a latch-buckle system. In around 30 minutes, two people should be able to put your sauna together. The control panels and heaters are simple to connect and come with basic instructions.